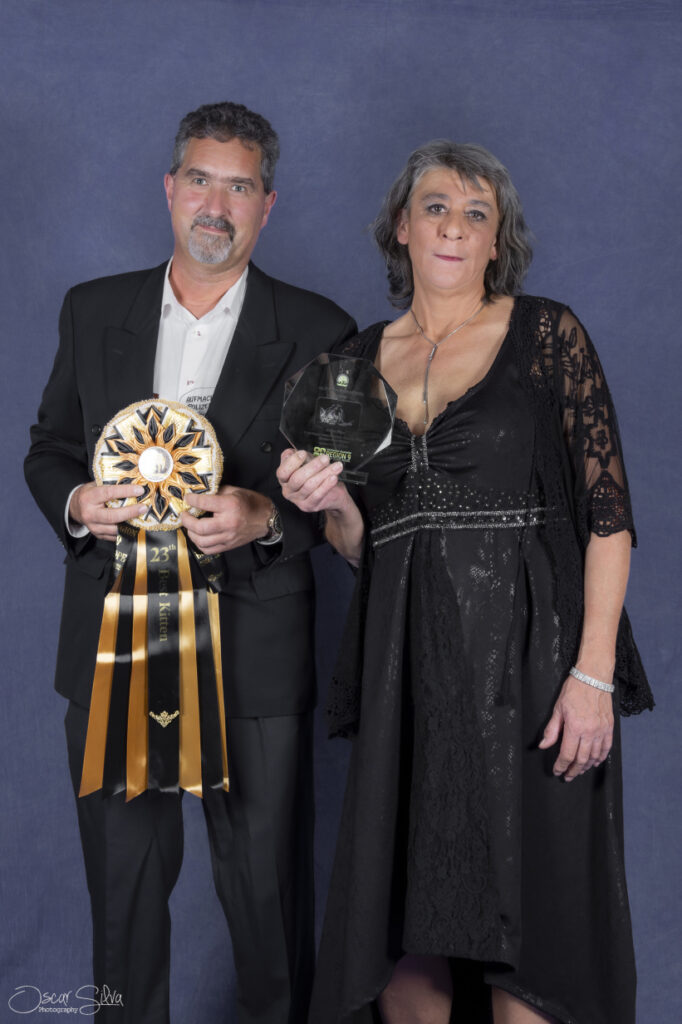 Hello and welcome to our cattery. We, thats Thorsten my husband, and my name is Helen. Our Home is in a beautiful Area, from North Rhine Westphalia
We breeding since 1985 cats. Since 2013 only the "americans", mostley the American Wirehair.
All cats are run free in Our big house, include a save garden, so the cats enjoy the garden.
also a familymember is our beloved Dog, Hanna.
We have the permission from the Veterinarian Gouverment to breed cats, they control our house, that us, confirm to the German law, §11 Animal Welfare Act, include a Proof of competence, that our cattery is clean, all cats are healthy and have enough space and contact to each other and of corse to humans.
Our special Cats, are worldwide awarded, no matter if it is in Europe, USA, CFA, TICA, or ACFA,
also in independence Assosiations, we gain, many winns.
2022 a dream comes true, the first American Wirehair, that breed in Germany, was awarded by CFA to the best Am.Wirehair (BW) . aswell is GC.BW.RW. Vibrations Maxime Look of Dawtor, Michigan USA, be a Regional Winner, and Grand Champion… in the same year gained our beloved Ch.RW. Vibrations Sephora the title Regional winner 23th best AB Kitten in CFA Europe..Last but not least, in ACFA, NW.RW. GC.Alter, Vibrations Delta Dawn, makes in 2022 her second National Winner. this was a purrfect Year for our cattery, and we are proud to breed the American Wirehair, in perfect standard.
for more informations, take the time to go on our informations (Info ) side.
Thank you for stop here.